Japanese restaurant "SHINYA"
A Japanese restaurant "SHINYA" is located in the eastern part of Hamamatsu City.
You would enjoy traditional Japanese culture here through "kaiseki cuisine"
and refined "Japanese hospitality".
Welcome to
ourJapanese restaurant "SHINYA".
You can see the small Japanese garden at the right side of the entrance. Being wrapped in the silence, you can walk through the stone pavement, looking at the mosses which have grown over a long period and TSUKUBAI(water basin) that water dribbles into. After passing through the noren , the smiling proprietress in a kimono welcomes you. She guides you to an unusual space. Finely-crafted dishes and presentation using the freshest seasonal ingredients A Japanese-style room for tea ceremony, a hanging scroll, and ikebana Indulge yourself in a washoku (Japanese food) world you have not experienced.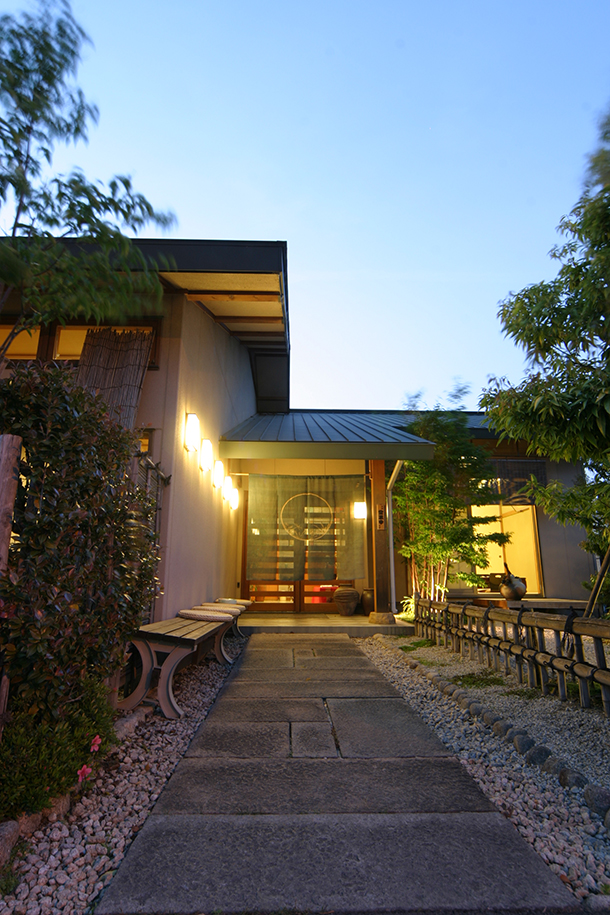 SHINYA is closed Mondays.
Please click here and check the holidays of this month.
Our days